Raid Data Recovery, HDD Hard Disk Drive Array Raid5 Raid6 Raid0 Raid1

Raid Data Recovery
Don't get raid rage - get help. Our friendly team is here to help recover data from your failed raid array. Simply email or a call us with your problem. See above for contact details.


Typically 1 or 2 of your hard disks are failing in the raid array so either you have degraded mode or perhaps the array has gone offline. Conventional wisdom suggests that if 2 drives have failed in a raid 5 array you can't recover from it. However we have recovered data many times when 2 drives have failed. So we do not subscribe to the conventional practices and this makes our recovery success even better!
We specialise in recovery rebuild repair of RAID Servers & systems including:-

SCSI Hard Disk Drives HDD RAID Data Recovery


SATA Drives RAID Data Recovery


SAS Disks RAID Data Recovery


Novell Netware NSS NWFS on OES Linux or Netware servers


Sagitta SCSI Raid Systems Data Recovery


AGFA Printing System / Sagitta RAID systems Data Recovery


Mac OS-X X-Server RAID systems Data Recovery


Windows Server RAID systems File Recovery System Rebuild


IBM eServer XSeries, e Server X Series RAID Rebuild Data Recovery


Intel SRC-ZCR SRC series Raid Controllers Raid-5 & Hot Spare



RAID-0 Striped Array Data Recovery


RAID-1 Mirror Array Data Recovery


RAID-5 Parity Striped Array Data Recovery


RAID-6 Double Parity Data Recovery


RAID-10 Mirroring & Striping


JBOD SPAN Spanned Disks Array Data Recovery


Software RAID recovery inc MDADM EVMS linux unix solaris raids, Windows soft raids


Hardware RAID Controllers Data Recovery includes:-
3Ware RAID SATA SAS SCSI
Adaptec RAID SATA SAS SCSI Data Recovery
Asus Raid-0 SATA P4C800-E PRP800 Delux A7N8 particularly with Maxtor hard drives
Promise RAID SATA SAS SCSI Data Recovery
Highpoint RAID Controllers Data Recovery
VIA RAID Data Recovery
nVidia RAID Recovery
Sagitta SCSI RAID Recovery
Mac X Server RAID Rebuild file data recovery
Linux software Raids
Windows Dynamic Disks

Hardware RAID External Drives include
LaCie S2S 5TB SATA RAID eSATA unit

See our NAS Data Recovery Repair section for data recovery from Buffalo TeraStation Pro , Linkstation , Intel, LACIE Ethernet Disk, NetGear Storage Central SC101, Thecus RAID NAS Storage Servers

Typical Error Messages:-
- HDD RAID5 Unformatted
- An error in a RAID Array has been detected. Data Stored in this RAID Array can not be recovered because two or more drives failed. Select 'Delete Array' to remove this Array.
- Domain Controller Access is Disabled
- Error in RAID Array 1
- Error in RAID Array 2
- Lost RAID system
- Uncorrectable Data Error UNC
- Power cuts cause loss of RAID array

Recovery from following RAID File Systems
NTFS XFS FAT32 EXT3 EXT2 REISERFS SFS SAN Ext2fs Ext3fs Novell Netware NSS NWFS FileSystems

Repair / Recover from following Operating File Systems
Data recovery for FAT FAT32 and NTFS file systems.
Linux with EXT2fs, EXT3, XFS, reiserfs, jfs filesystems on standalone and RAID volumes
Recover from partitions, even if the boot sector or FAT has been erased or damaged
Recover files with the original time and date stamp
Recover files on network drives
Recover from all Win 95, Win 98, Win ME, NT 4.0, Windows XP and Windows 2000 systems.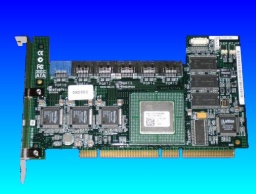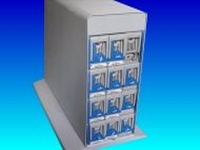 Recover / retrieve files with hard disk drive errors
- UNC Uncorrectable Data Error - especially Maxtor SATA
- Mains Power Surge
- Reversed power polarity / voltage from incorrectly plugging in power leads or cable
- Fix Broken Pin or Pins on the Data Cable IDE SATA SCSI Connector
- Corruption of file systems FAT
- Corrupt Files
- Recycle Bin emptied or files were deleted without Recycle Bin
- Hardware or software failures
- Power failure
- HDD (Hard Disk Drive) not recognised in BIOS, computer not detecting harddiscs
- Virus attack
- Formatted Hard drives
- System shutdown
- Partitioning or boot-up sector problems
- Controller pcb Board failure / burnt
- Discdrive making repeated clicking sound
- No spin on diskdrive motor
- Forgotten or Lost Password removal from Hard Disk.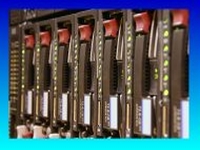 Raid Data Recovery
Raid Data Recovery problems that we recover data from are listed below.
RAID Data Recovery, Striped RAID Recovery, RAID-5 recovery, JBOD Recovery, RAID Problem, RAID Rebuild, RAID Repair.
Raid data recovery and array rebuilds Raid5 Raid6 Raid0 Raid1 Mirror Striped arrays..