Linux Unix Novell Netware Sun Solaris data recovery, EVMS and LVM raid

Linux, Novell Netware, Sun Solaris data recovery, EVMS and LVM raid data recovery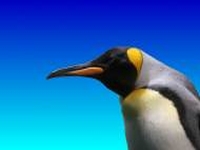 Frequently the Linux file system is used in NAS systems. We recover from Servers and NAS systems:- - Linux EFS Extent FileSystem
- often used on MO Disks (Magneto Optical Disks on medical CAT scanner)
- IRIX Sgi EFS (Extent File System) data recovery
- Unix and Linux backup tapes inc. Arkeia TAR ufsdump dump
- Netware NWFS NSS inc OES Linux and Netware Servers
- Netgear SC101 Data Recovery
- Western Digital NetCenter Data Recovery
- Buffalo Terastation Data Recovery
- LVM and MDADM EVMS LVM2 created RAID-0 (Mirror) RAID-1 (striped) Raid-5 Raid-6 arrays, lost partitions
- Linux with ext2fs, xfs, reiserfs and jfs filesystems inc RAID volumes.
- Lost partitions or share folders
- Suse SLES Novell Netware OES Servers and RAID
- SUSE Linux, Ubuntu, Mandriva Linux, Redhat Fedora Core,Debian Linux
- Knoppix, MEPIS, Gentoo Linux, Slackware Linux, Xandros Desktop
- Linux HDD partition recovery from a deleted logical partition.
- Data recovery from missing files and folders.
- Corrupt Superblock file recovery
- Recovery of deleted file(s) for Ext2 File system.
- Volume recovery on Linux systems with damaged Super Block
- Volume recovery on Linux systems with damaged Inode List.
- File recovery from IDE P-ATA SATA and SCSI hard drive media.
- File and Folder recovery under sub-directories after the parent directory is deleted or missing.
Data Recovery from accidental re-format of the drive file system for XFS, REISERFS, EXT3, IPSTOR, JFS, systems. Data Recovery from re-initialised or reformatting of the RAID or hard drives filesystem or superblocks. Repair / Recover from following Operating File Systems
Data recovery for FAT FAT32 and NTFS file systems.
Linux with EXT2fs, EXT3, XFS, reiserfs and jfs filesystems on standalone and RAID volumes
Recover from partitions, even if the boot sector or FAT has been erased or damaged
Recover files with the original time and date stamp
Recover files on network drives
Recover from all Win 95, Win 98, Win ME, NT 4.0, Windowsand#153; XP and Windowsand#153; 2000 systems.
Linux, Novell Netware, Sun Solaris data recovery, EVMS and LVM raid data recovery
Linux, Novell Netware, Sun Solaris data recovery, EVMS and LVM raid data recovery problems that we recover data from are listed below.
linux,unix,sun,data recovery,lvm,array,raid,evms,files,transfer,data recovery.
Linux Raid data Recovery, Netware data recovery, Solaris data transfer, Linux Netware Solaris File Data Transfer, Linux Server data recovery, linux raid rebuild.

For further information on Linux, Novell Netware, Sun Solaris data recovery, EVMS and LVM raid data recovery see this info