SC101 SC101T SC101NA Data Recovery

Netgear SC101 and SC101T turbo NAS recovery
Welcome to the Toaster of network storage devices

NetGear Storage Central Data Recovery
NetGear Storage Central SC101 SC101NA
NetGear Storage Central Turbo SC101T
NetGear SC101TUK Storage Central Turbo

Commonly we recover data after automatic firmware upgrade, broken mirror array, broken SPAN / JBOD array intermittent viewing of the files and folders on the disk, viewing of only one of the mirrored disks. We have recovered when the data was spanning 2 SC101's as a single large disk, and the user had deleted the SPAN information. Our techniques involved reverse engineering the file system.

And the list goes on...Missing files and folders. Losing data on an SC101 and not being able to re-attach to a partition, even though the name can be seen. No longer access to spanned partition after increasing its size. Single mirrored partition disappeared no longer shown in SCM Storage Central Manager Utility. Installing new firmware deletes existing partitions. Device stopped communicating with PC utility reports two separate drives at 0 GB each - no drive letter. Zetera Z-San Filesystem Dataplow file recovery.

Following firmware upgrade the drive partition has been known to disappear. The SC101 uses a proprietary file-system and is not visible from a standard Windows or Linux system. Sometimes (when the SC101 is in Mirror drive mode RAID1 one drive disappears from the system for a while. A user upgrades the firmware and then nothing is visible on the drive. Other problems we recover data from are when the disk is reported as not formatted, Corrupt Superblock and SFSExtract: Unable to open volume segments.
We can successfully recover the data from these devices so call or email us now for a quotation.

SC101 Data Recovery Raid Mirror array Repair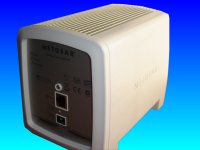 SC101 Disk Data Recovery Archive..