Intel SS4000-E SS4200-E Raid Rebuild Repair Data Access

Intel SS4000e SS4200e Data Recovery
These raid units are also known as
Scaleo Home Server by Fujitsu Siemens
Altos Easystore by Acer
MiniVault NAS by Systemax
NS-520 Server by NORCO
INNS04-4200-LAC by Lacie

Lost Shares Folders recovery
The SS4000E and SS4200E can suffer failed raid array after sudden power cut or shut down. This can leave the Global Disk Status Light Blinking LED and System Status Light glowing Orange. In the user console a Disk Change Notification failed screen will probably be displayed when accessing the drives. User data will be inaccessible with failed RAID array. In the end it can leave you unable to access the device through the web interface or by using the storage system console.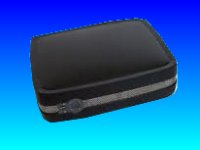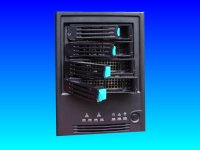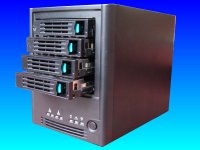 Intel ss4000E Data Recovery Raid Rebuild Repair
Firmware upgrades can also upset the RAID array even though non of the SATA hard disk drives have failed.. We had reports from those whose Raid crashed. They could power cycle the box and it starts to boot up and access all four drives. However it then stops booting leaving the system status yellow, and global disk led flashing yellow. All drive lamps are off.

The Intel SS4000 and SS4200 NAS devices have 4 SATA hard disk drives, RAID-1 RAID-5 or RAID-10 array for data protection, a web setup console interface, backup and recovery software for management of stored files and shared files and folders.

Systems utilising the proprietary Falconstor IPStorPartitions IPStor based units that we frequently recover data from include


Acer Altos Easystore
Systemax MiniVault NAS
NORCO NS-520 Server
Lacie No. INNS04-4200-LAC
Fujitsu Siemens Scaleo Home Server


The System Status LED Light is yellow
A critical error has occurred - call or email us for a quote and switch off the system. Probably one of the following problems
- Hard disk failure
- Operating system boot failure
- System board failure
- Hard disks are not configured
- Power supply failed

The Disk Activity LED Light is staying yellow



If the disk LED lamp is solid yellow, a serious problem with the disk might have occurred. Call or email us for a quote and switch off the system.

We can successfully recover the data from these devices so call or email us now for a quotation.


If you have a problem not described here then simply contact us by email enquiry@apextechnology.co.uk


Intel SS42000e 4000e Disk Data Recovery and Raid Repair Archive..