Terastation Data Recovery Raid Array Rebuild Repair Share Folder Access

Terastation data recovery
Is your Terastation terrifying you? Our friendly team is happy to help recover your data.
Buffalo Terastation Description
The Buffalo TeraStation can be pedestal or Rack mounted and include 4 bay quick-swap SATA hard drives, Gigabit Ethernet connection, Built-in FTP server. Common Raid levels supported are RAID-0, RAID-1, RAID-5, RAID-10, JBOD.
The Enterprise versions offering their hard drives as iSCSI LUN's or Virtual Volumes via VMWare, Citrix and ESX find their way in to small businesses as low cost way to host Virtual Machines. We have recovered a large variety of implementations including VMware Virtual Machine File Systems VMFS, NTFS partitions, Microsoft iSCSI initiator, ESX servers and workstations, Citrix Xenserver Virtual Machines.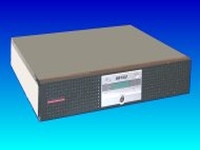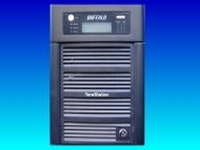 Problems with the Buffalo unit can usually be seen in the web based configuration control panel screens. Also with the later models an LED/LCD display shows error code and warnings. Problems we have recovered data from include accidental re-formatting the disks, lost data access, accidental deleted share folders, formatted drive, raid error or lost raid configurations as well as the Terastation being stuck in a continual Raid Re-Build cycle which never seems to end!

In rack mounted iSCSI Terastation versions we often see that the firmware does not boot up correctly but instead enters Emergency Mode and EM482. Buffalo often advise to update the firmware but the system still boots into Emergency Mode and EM482 even with the Debug options. Buffalo then usually advise the next step is to rebuild the partitions and therefore destroy the data. Before you get anywhere near this option we suggest you contact a data recovery expert to secure your data. We can usually do this within 2 days so contact us using email/phone at the top of this page.


Terastation problems customers come to us with...
RAID Error E13 Array1 Error and HD Error E23 HD Is Faulty. Following this you cannot use the hard drive.





Buffalo Terastation Pro II Data Recovery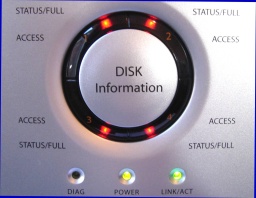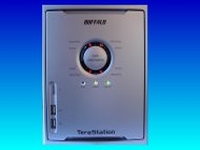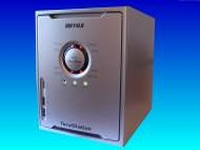 Data recovery including error in a RAID Array with 4 flashing/blinking red led lights, or SATA hard drive failure. Another common fault is the Chip Error E21 Ethernet Failure - see further down this page for a list of error codes. We have also recovered files when Share folders have been deleted and accidental re-initialising re-format of the drive.

Buffalo TeraStation Pro 1TB 1 TB TS-H1.0TGL/R5
Buffalo TeraStation Pro 2TB 2 TB TS-H2.0TGL/R5
Buffalo TeraStation Pro 3TB 3 TB TS-H3.0TGL/R5
Buffalo TeraStation Pro 4TB 4 TB TS-H4.0TGL/R5
Buffalo TeraStation Pro Data Recovery
E21 chip failure, unable to contact network controller.
Buffalo TeraStation Pro NAS 0.6GB TS-0.6TGL/R5
Buffalo TeraStation Pro NAS 1 TB TS-1.0TGL/R5
Buffalo TeraStation Pro NAS 2 TB TS-2.0TGL/R5

Buffalo Terastation Live

1TB HS-DH1.0TGL/R5
2TB HS-DH2.0TGL/R5
3TB HS-DH3.0TGL/R5
4TB HS-DH4.0TGL/R5
TeraStation Pro II iSCSI Storage System
1TB TS-I1.0TGL/R5
2TB TS-I2.0TGL/R5
4TB TS-I4.0TGL/R5


TeraStation Pro and II Rackmount
1TB TS-RH1.0TGL/R5
2TB TS-RH2.0TGL/R5
4TB TS-RH4.0TGL/R5


Buffalo TerraStation Home Server Recovery
Buffalo TeraStation Server 1.0TB HS-D1.0TGL/R5
Buffalo TeraStation Server 2.0TB HS-D2.0TGL/R5
Buffalo TeraStation NAS 0.6 TB HD-H0.6TGL/R5
Buffalo TeraStation NAS 1.6 TB HD-H1.6TGL/R5
HD-HTGL-503
Among other things, we can recover data when the terastation has lost the SHARE folder or have a burning smell / burnt pcb, accidental formatting. After powering the device back up,sometimes it sounds an audible alarm, beeping/ beep sound, and the red LED light indicated a disk failure Error. Typical examples include Terastation beeping with a red light on the panel - showing WDT E05 SYSTEM STOPPED
We Recover from following error codes / Alert Sound A & B
E00 MPU error: Main MPU is not responding.
E01 Error on DRAM DATA LINE
E02 Error on DRAM ADDRESS LINE
E03 Error on RTC CHIP
E04 Failed to load kernel (FLASH error)
E05 SYSTEM STOPPED
E10 UPS AC LINE FAIL Error
E11 FAN Error: Fan rotation speed is low or fan is stopped
E12 Cooling Error: Cooling by fan cannot catch up
E13 Error has occurred on RAID Array
E14 Cannot mount RAID Array
E16 Cannot found HDD
E17 Cannot communicate with RTC chip(IC12)
E18 Cannot communicate with SATA chip(IC1)
E19 Cannot communicate with SATA chip 2(IC2)
E20 Cannot communicate with USB chip(IC5).
E21 Cannot communicate with Ethernet chip(IC13).
E22 Cannot mount HDD
E23 HDDx faulty (HDD is excluded from raid because of errors)

Terastation data recovery
Terastation data recovery problems that we recover data from are listed below.
Terastation data recovery, Terastation Raid Repair, Terastation Raid Rebuild, Terastation Share Folder Access.
For further information on Terastation data recovery see this info